Remove Pesky Weeds & Roots Without Any Hard Work!
Does your constant love for gardening hurt your back? Continually bending over to pull weeds can leave your back in agony. Save your time and your back with NEW Launashop™ Easy Root & Weed Puller – Specifically designed to reach down to the roots in a proper way, it will pluck unwanted weeds and routes without putting much effort or energy in it.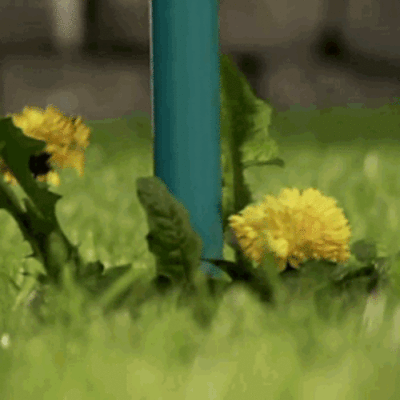 No more back strain, painful knees, or dirty hands! The ergonomic design allows a secure grip at work. 
FEATURES & BENEFITS: 
Safe & Effective: Genuinely safe and effective way of removing weed without hurting your back and using too much energy.
Time-Saving: Saves your time no doubt! The Puller has a 39inch shaft to weed down to the roots without letting you bend.
Multipurpose: Can be used in a different gardening task that saves your money and space of getting dozen different gardening tools. The tip is incredibly sharp to take care of any weed (dandelions, flowers, and others).
Durable & Lightweight Material: Made from lightweight and durable ferroalloy material to make it easy to lift. The claw is also made of stainless steel, rustproof, bend-proof, and sturdy— The premium quality foot pedal helps dig it into tough soil to get weed.
Easy-To-Carry: Contains an ergonomic design with comfortable handles. It is convenient to use and carry during gardening activities. Furthermore, it has a hole at the end of the handle to hang it on the wall.  
Sharp 5 Claws Operation: The puller has five deep-reaching claw designs. These five-pointed claws quickly pick out the entire weed no matter what type of soil they are growing on. It also works perfectly on hard surfaces.
Easy-To-Use: Easy to use as you can effortlessly put the weeder claw into the weed center and lift the bamboo handle to pry the weed out without bending and dirty fingernails.
Thoughtful Gift Idea: Can be used for both indoor and outdoor gardening. Hence you can choose it as a gift to any loved ones who always want to lend a helping hand in the garden!
SUPER EASY TO USE!
SPECIFICATIONS:
Material: Stainless Steel
Product Weight: 430g
Size (L x W x H): 46 inches x 8 inches x 1.5 inches
Package Includes:
1 x Launashop™ Easy Root & Weed Puller
FAQS
Is it worth using for pulling dandelions?
Yes, you can easily pluck dandelions without bending or putting in much energy. 
Yes, your kid can conveniently use it without any fear of getting hurt. 
Wash it with regular tap water and let it dry or clean it with a dry cloth. 
For how long will it stay? 
Can live with you for a lifetime if you take it with care and clean it after every use.