Wash Your Hands Without Touching The Soap Dispenser!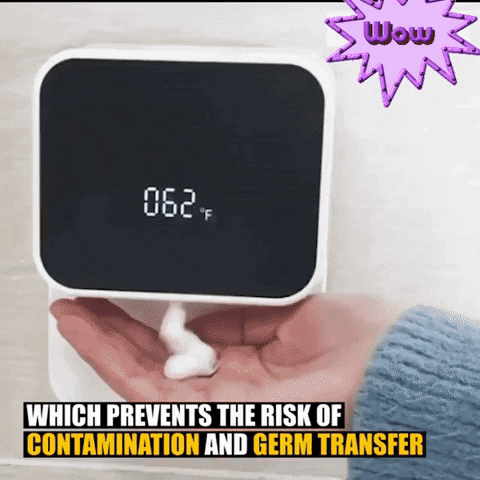 You cannot always touch the soapy foam as it might contain many bacteria or any other germ. To prevent and protect you from germs, this LED Sensor Hand Foaming Soap is a perfect solution. It would help if you touched it once to turn it on or off. Its sensor will sense your hand and automatically provide you with an absolute amount of foamy soap. 
The LED Sensor Hand Foaming Soap is lightest in weight which is highly portable and durable. This environmentally-friendly LED Sensor Hand Foaming Soap is a healthier option as well. 
The charging will last for an extended period, and you do not need to charge it off and on. It is super convenient to use so that everyone can enjoy using it without any discomfort. 
FEATURES & BENEFITS | WHY OUR LED SENSOR HAND FOAMING SOAP
Automatic Induction with Infrared Sensing: The LED Sensor Hand Foaming Soap is made with superior quality ABS material with capacitance induction and infrared sensing. From which you can conveniently get a washing gel without pressing any button. 
Rapid Foaming with Led Temperature Display: This LED Sensor Hand Foaming Soap is suitable for both foaming and non-foaming hand soap. But for non-soapy hand foams, you need to dilute them with water. The temperature will be displayed on its screen. 
Lightweight with Least Occupied Space: The ABS material construction and digital screen front combined to form a complete package LED Sensor Hand Foaming Soap. It is lightest in weight, scratch-proof, easy to set up with a wall, and occupies the least space.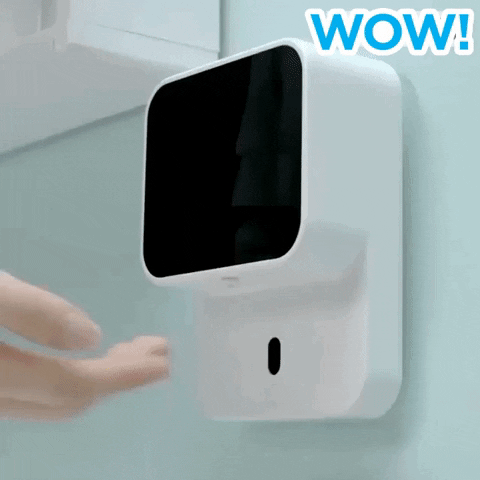 Portable & Environmental Friendly: The LED Sensor Hand Foaming Soap is portable and environmentally friendly as it is contact-free and more-hygienic. Also, it is waterproof so that you do not feel it moist. 
Bulk Storage for Long-term Use: The LED Sensor Hand Foaming Soap has a 280ml capacity that can be used for an extended period. 
Single Press Function: long press the button for both powers on and off. Short click to show the actual power capacity. A double short press will convert the temperature. You can charge it with a charging cable which works for an extended period. 
Efficient Sterilization: As you will not touch the hand foaming soap, it is efficient and properly sterilized for everyone's use. You need to put your hands under it, and it will automatically sense it and give you a perfect amount of soap. 
Various Liquid Adjustments with Multiple Applications: The LED Sensor Hand Foaming Soap use at home kitchen, bathrooms, office, school, hospital, hotel, and restaurant. Ideal for hand sanitizer, dish soaps, lotions, detergent, shower gel, shampoo, etc.
TO USE | WE MADE IT SIMPLE
Open the bottle cap
Pour in the liquid
Make sure that it is properly charged
Install it on the wall according to the instructions
Touch the power on key once
You are all set to use it. 
SPECIFICATIONS
High-Quality ABS material 
Battery capacity: 1200mAh
Weight: 360g
Can Volume: 280ml
Rated Power: 3W
Input Current: 0.6A
Dimensions: 160mm x 120mm x 62.5mm 
Package Includes
1 x LED Sensor Hand Foaming Soap
1 x USB Data Cable

FAQS
Which sensor is used in an automatic soap dispenser?
Passive infrared sensor: Infrared sensors detect infrared energy that is emitted by one's body heat. When hands are placed in the proximity of the sensor, the infrared energy quickly fluctuates. This fluctuation triggers the pump to activate and dispense the designated amount of soap.
Do you need a special dispenser for foaming hand soap?
You can use any foaming soap dispenser you have. Obviously, you can use refill any store-bought soap dispenser you have like I've done here. But if you plan on doing this a lot I'd recommend getting a nice, heavy glass foaming soap dispenser.
Can I use a soap dispenser for hand sanitizer?
Yes. You can put hand sanitizer in this soap dispenser.
SHIPPING
We use Priority Express Shipping

Fulfillment:

 

1-3 Business Days
Shipping Time: 10-15 Business Days